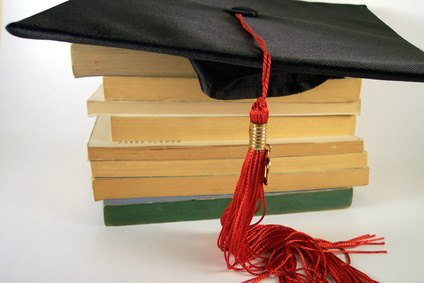 The style of notating a college degree includes information on the level of the degree (bachelor's, master's, doctor's) as well as the general type of degree (arts, science) or specific subject area type (social work, medicine, music). How a college degree is notated is often influenced by the the level of formality of the type of document in which it appears.
College Degrees and Their Abbreviations
B.A. or BA bachelor of arts
B.Arch. or BArch bachelor of architecture
B.S.W. or BSW bachelor of social work
M.S. or MS master of science
D.D.S. or DDS doctor of dental surgery
J.D. or JD doctor of jurisprudence
Ph.D. or PhD doctor of philosophy
M.D. or MD medical doctor
M.B.A. or MBA master of business administration
M.Ed. or MEd master of education
M.Mus. or MMus master of music
M.P.H. or MPH master of public health
M.P.A. or MPA master of public administration
M.F.A. or MFA master of fine arts
M.S.W. or MSW master of social work
M.P.T. or MPT master of physical therapy

Note there are no spaces between the letters or periods and no apostrophes. The more recent trend has been NOT to use the period between letters and use only letters. If there is no style preference, either version can be used, so long as the style is used consistently within the written document.
How to Refer to a College Degree
"Our new American history teacher, Sally Smith, has a master's degree in history from Ohio State."

Note that the name of the degree is written out and not abbreviated. Use an apostrophe and do not capitalize the name of the degree: master's degree, bachelor's degree.

"The company is recruiting a new marketing manager with 10-year's experience and an M.B.A."

"Thomas Brown, Ph.D., is scheduled to give the commencement address next week on wind energy."
"Jane C. Battaglia, M.D., will chair a program next week for prospective pre-med students."

Note that there is a comma after the name of the person holding the degree and a comma separating the type of degree from the phrase that follows.
Forms of Address for the Doctor's Degree
James Gonzalez, Ph.D. He can be referenced in writing as James Gonzalez, Ph.D. or Dr. James Gonzalez. It would be incorrect and redundant to refer to him as: Dr. James Gonzalez, Ph.D.

Form of address on an envelope addressed to a couple with the same last name and one of them having a doctor's degree:

Dr. and Mrs. Johnston or Dr. and Mr. Johnston

Form of address on an envelope addressed to a couple who both have doctor's degrees and the same last name:

"Drs. Thomas and Sarah Greenhill"

Form of address on an envelope addressed to a couple who both have doctor's degrees and different last names:

"Dr. Sarah Newsom and Dr. Thomas Wiggins"
Related posts: